Our Waterways
With a number of rivers and brooks running through the Shire of Manjimup including the Warren River, Donnelly River, Frankland River and Lefroy Brook, there are several activities on offer, year round. There is no entry or usage cost involved with visiting these amazing attractions, most of which are set within national parks and located nearby to walking and riding trails. Some of the attractions are listed below and for a more extensive list and further information, see the friendly staff at the Visitor Centres in each town or visit the Department of Biodiversity, Conservation and Attractions, Parks and Wildlife website.
Glenoran Pool - Manjimup
Located off Graphite Road in Manjimup and set on the Donnelly River, this is a popular swimming and picnic sport. A suspension bridge over the river means that nearby attractions - One Tree Bridge and the Four Aces - are easily accessible on foot or by bicycle.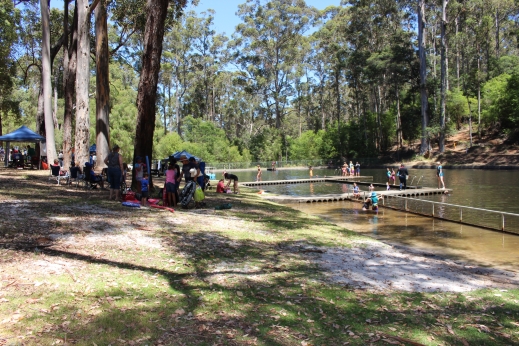 Pemberton Pool - Pemberton
This freshwater swimming pool has been formed by damming a natural watercourse. Popular with locals and visitors since the 1930s, the Pemberton Pool is on the state register of heritage places.