Preparing for emergencies
Emergencies can strike at any time, anywhere and without warning. Take the time to protect yourself, the people you love and the things you value most with these helpful free tools from the Australian Red Cross.
Create an emergency plan
Make an emergency plan for your household to protect what matters most.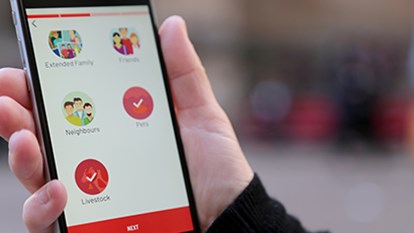 Get prepared app
Build and keep your emergency plan close at hand with the Get Prepared app.
Use a survival kit checklist
Build your survival kit with our handy emergency checklist.