Halloween Rolls into Summer at the Rec Plaza
Media Releases
News and Notices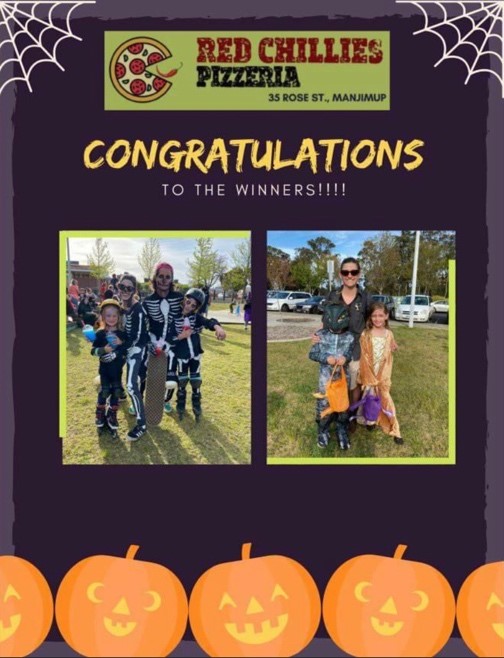 Halloween rolls into summer at the rec plaza
On Sunday 31 October 2021 we celebrated Halloween at the Rec Plaza, Maegan Campbell, Rec Plaza Liaison Officer along with community member and mum Kim Starkie ran a fun filled afternoon of Halloween activities. Youth showed off their BMX skills with a high jump competition over the spine and the afternoon finished with a best dressed parade.
The winners of the best dressed competition were:
Best dressed families – Conner family and Bayman family
Best dressed girl over 12 – Skye
Best dressed boy over 12 – Kayden
Best dressed girl under 12 – Imogen
Best dressed boy under 12 – Jase
Across the three hours a total of 140 people including 90 children under 18 years of age, attended the hocus pocus. Everyone had a "fang-tastic" time thanks to donations from local organisations:
Manjimup Toyworld – prizes for games and best dressed;
Woolworths Manjimup – chocolate and lollies for Halloween hunt;
Coles Manjimup – chocolate and lollies for Halloween hunt;
Subway Manjimup – 4 x $10 food vouchers for best dressed;
Red Chillies Pizzeria – 2 x family meal deals; and
Blackwood Youth Action – drink bottles for prizes.
With the nice weather finally coming in Maegen is back at the skate park, and she is certainly planning some fun activities for summer. Like the plaza's Facebook page to keep up to date with details. Come down and say hello and let Maegen know if there is anything you need help with. You'll find Meagen at the rec plaza Tuesdays and Thursdays as well as on the weekends.
While you're at the plaza you can make a valuable contribution to activities and workshops simply by recycling your eligible drink containers. "Last summer we saw a lot of containers being left at the Rec Plaza and the youth had a great idea to start collecting containers for change, said Shire President Paul Omodei. "The Shire helped create a collection point at the rec plaza and contributions help run activities and workshops at the Plaza".
A small insertion point has been installed on the stage area for participants to donate their eligible containers. If a drink container has a 10c mark, it can be saved, most aluminum, glass, plastic, steel, and liquid paperboard drink containers between 150ml to 1.25l, with lids removed, can be recycled through the scheme.
If anyone from the community wants to contribute their bottles and cans from home to funds for activities and workshops at the Rec Plaza donations can be made directly to the Hastie Waste collection point at 5 Margerison Street, Manjimup using Scheme ID C10432670.
Our first activity will be a repairs and maintenance workshop, with the date to be confirmed later this month.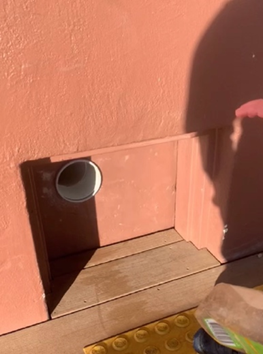 -ENDS-
Authorised by Andrew Campbell, Chief Executive Officer
Contact Sheri Laba, Public Relations Officer
Contact for comment: Paul Omodei, Shire President
Contact: 0448 810 773