Vandalism Caught on CCTV
Media Releases
News and Notices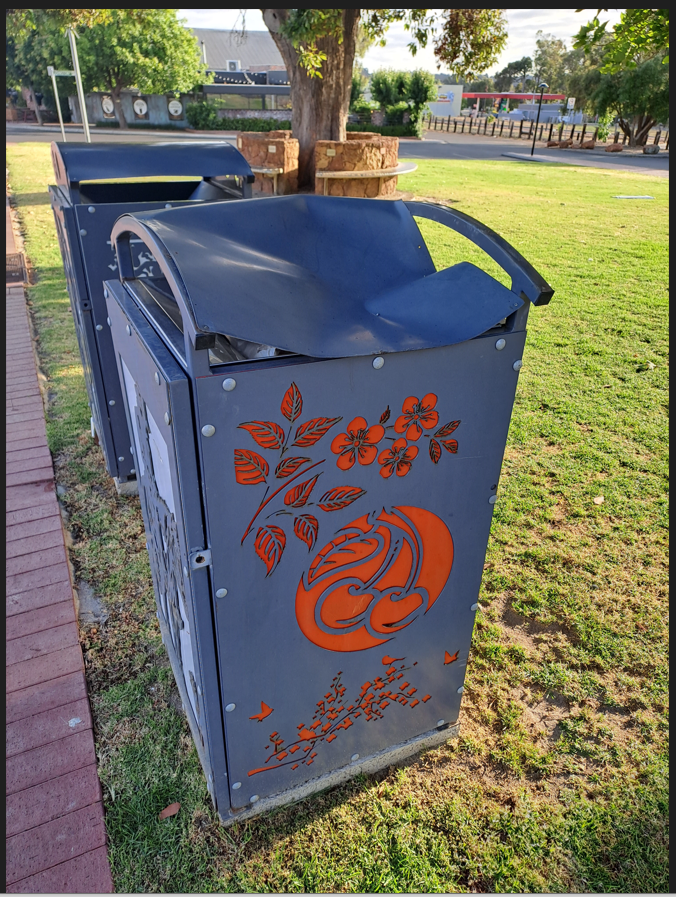 Shire officers are disappointed by vandalism that occurred over the weekend of 14 and 15 January 2023. The lids of four of the new bins in the CBD were caved in, and damage occurred to two Cherry trees on Rose Street, two Red Maple trees and two Red Oak trees opposite Woolworths, four Ornamental Pear trees on O'Connor Street and a solar bollard behind Tall Timbers.
"Vandalism is extremely frustrating and an unnecessary drain on the Shire finances. said Shire President Paul Omodei. "The installation of CCTV cameras in the CBD has thankfully captured the offenders and police are now investigating".
"The offenders, will be dealt with by the full force of the law and we will be pressing charges. The vandalism of public property is not only a criminal act, it is senseless, disrespectful and a waste of ratepayers money." added Cr Omodei.
The public is reminded that the Shire offers a reward of up to $1,000 to any person providing information which leads to the conviction of offenders for any act of vandalism to Shire owned or managed property.
-ENDS-
Authorised by Andrew Campbell, Chief Executive Officer
Contact Sheri Laba, Public Relations Officer
Contact for comment: Paul Omodei, Shire President
Contact: 0448 810 773