New Shire President for the Shire of Manjimup
Media Releases
News and Notices
The Shire of Manjimup welcomes Cr Donelle Buegge as the new Shire President following the Local Government Election held on Saturday 21 October 2023.
Shire President Elect Donelle Buegge will hold the position of Shire President for a four year term and is the first female to be elected as Shire President in the Shire of Manjimup since 1990.
In addition to a new Shire President we welcome three new Councillors to the Urban Ward.
Steve Miolin and Jayde Darin have been elected for four year terms and Wade De Campo has been elected for a two year term to the fill the vacancy created by Cr Buegge moving into the presidency role.
Former Shire President Paul Omodei, who has held the position of Shire President since 2017, will remain on Council representing the Urban Ward (formerly the Central Ward) for the remainder of his four year term which expires in 2025.
Outgoing Shire President Cr Omodei, in congratulating Cr Buegge, said he felt the results were due to forward thinking and progressive planning by the Manjimup Shire. "I wish the new Shire President Donelle Buegge all the best in her future endeavours and I also extend my congratulations to incoming Councillors Steve Miolin, Jayde Darin and Wade De Campo".
Shire President Elect Donelle Buegge said "I am humbled and honoured by the faith our communities have placed in my abilities. I look forward to continuing to work with our Shire and I am excited to see what we can achieve in a progressive and sustainable way, with the future firmly in mind. I applaud the communities of the entire Shire, for they have clearly communicated the direction they wish to see our organisation in going forward. A new CEO, three new council members and the experience of our seasoned members will make for a balanced and informed decision making process".
The new Council will now be made up of eight councillors and a Shire President as follows:
Shire President

Cr Donelle Buegge until 2027

Urban Ward

Rural Ward

Cr Paul Omodei until 2025

Cr Steve Miolin until 2027

Cr Jayde Darin until 2027

Cr Wade De Campo until 2025

Cr Cliff Winfield until 2025

Cr Wendy Eiby until 2025

Cr Jenny Willcox until 2025

Cr Murray Ventris until 2025
The swearing in of the new Shire President and Councillors and the election of the Deputy Shire President will occur at an extraordinary meeting of Council to be held at 5pm on Tuesday 24 October 2023 in the Council Chambers.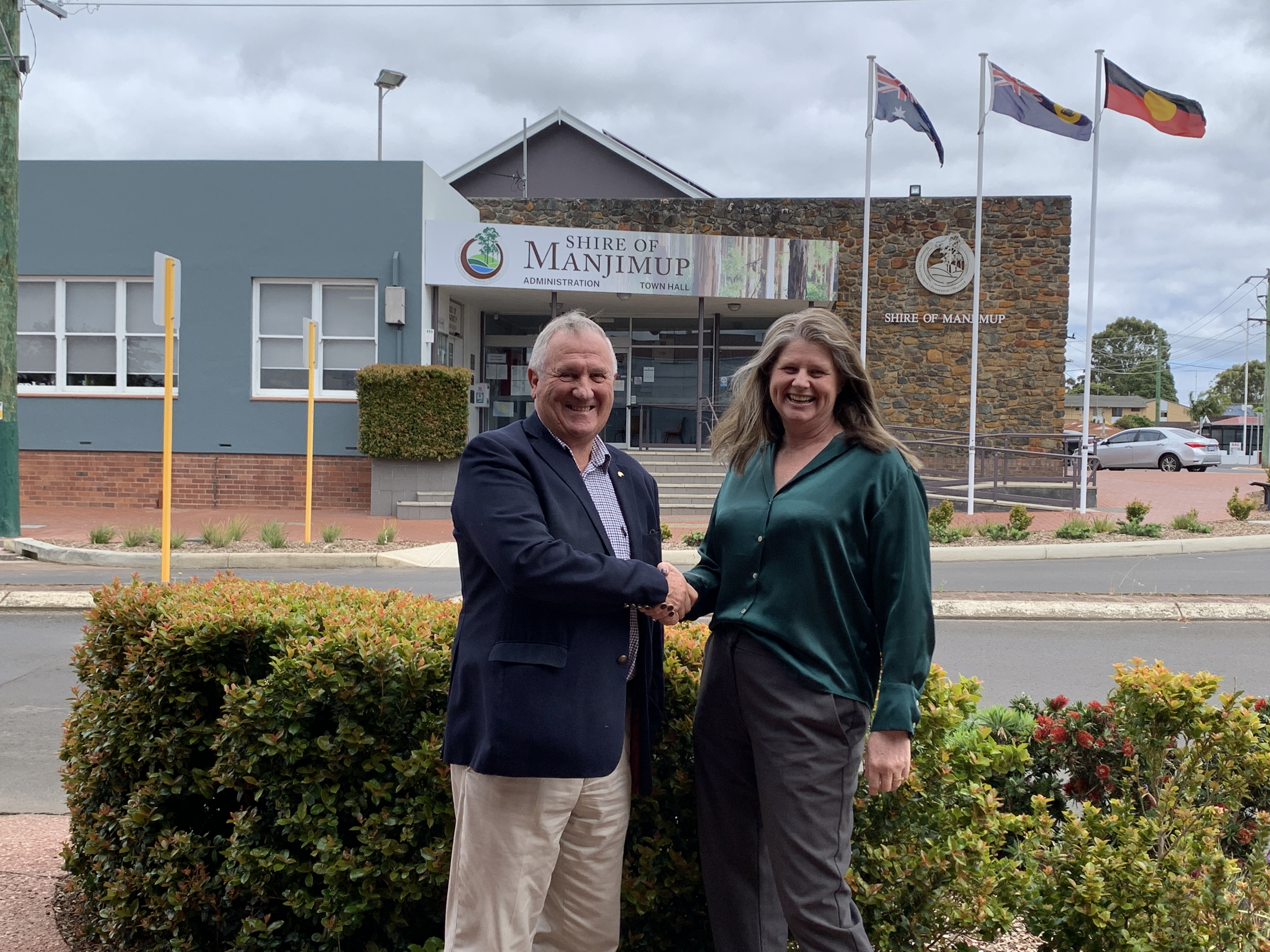 -ENDS-
Authorised by Brian Robinson, Interim Chief Executive Officer
Contact Sheri Laba, Public Relations Officer
Contact for comment: Donelle Buegge, Shire President Elect
Contact: 0409 114 681